Post by Lucas Stewart on Jun 19, 2020 18:00:20 GMT
Hello and welcome to United Kingdom!
We're delighted that you've decided to join us on our regional forums; your interest in becoming a citizen is much appreciated.
Below is an application form so that HM Government and our team of regional administrators can properly assess your eligibility for citizenship. This application is merely a precaution to help us protect our community and keep any troublemakers out. In addition, the application will allow us to become a bit more familiar with you, so that we can help you get settled in properly. We want you to have an enjoyable experience here!
(Diplomatic applicants: you're in the wrong place! See here.)
---
---
Application for British Citizenship
---
---
What is the name of your nation located in United Kingdom?
[Answer]
How much experience do you have in NationStates?
[Answer]
Do you currently maintain a presence in any other regions? (If yes, please disclose all of those regions.)
[Answer]
Are there any regions you were previously involved in, but are not involved in any more? (If yes, please disclose all of those regions.)
[Answer]
Do you have any other identities, names, and/or aliases on NationStates that you are associated with? (If yes, please disclose them all.)
[Answer]
Do you have a nation within the World Assembly? If yes, what is its name?
[Answer]
Are you on Discord for NationStates purposes? If yes, what is your Discord handle?
[Answer]
How did you find out about United Kingdom? (Recruitment telegram, searched for it, a friend's recommendation, etc...)
[Answer]
Have you ever been convicted of a crime and/or banned from another region? (*This includes offsite forums and Discord servers.*)
[Answer]
UK Citizens are each resident in at least one Constituency nation. This is the area of the region where you may establish residency, open businesses, contribute to its cultural development, and much more. You will be assigned residency by HM Government to one nation. If you are a returning citizen, you can ask for the nation you belonged to before by stating so below. If you are assigned a constituency nation and you are unhappy with your placement, you can apply to change constituency nation here:
[Answer]
I,
[insert forum name]
, affirm on my honour and under oath that I have answered the above questions truthfully and to the best of my ability, and that I have made no intentional errors or omissions. I agree to answer additional questions if necessary as part of the application process, and I am aware that providing fraudulent or dishonest information will result in my application being denied.
Introduction (optional): You can start a thread to introduce yourself here or note one in the convenient space below!


[Introduction about yourself]
To complete your application, simply follow these steps:
1) Copy the code below
2) Click "Create a New Thread" in this subforum
3) Paste the code you just copied
4) Include your answers to each question
5) Title your thread "Citizenship Application for [Your Name]"
6) Wait for approval! Hopefully this won't take long! We try to process every application ASAP, usually within 24 hours or less.

We hope you enjoy becoming a part of our community! Thank you for taking the time to complete this application process.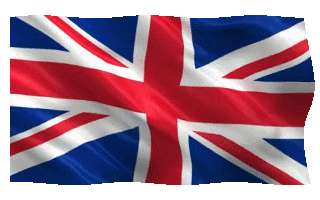 [quote][hr][hr][div style="text-align:center;"][span style="font-size:x-large;"]Application for British Citizenship[/span][/div][hr][hr]
[b]What is the name of your nation located in United Kingdom?[/b]
[Answer]

[b]How much experience do you have in NationStates?[/b]
[Answer]

[b]Do you currently maintain a presence in any other regions? (If yes, please disclose all of those regions.)[/b]
[Answer]

[b]Are there any regions you were previously involved in, but are not involved in any more? (If yes, please disclose all of those regions.)[/b]
[Answer]

[b]Do you have any other identities, names, and/or aliases on NationStates that you are associated with? (If yes, please disclose them all.)[/b]
[Answer]

[b]Do you have a nation within the World Assembly? If yes, what is its name?[/b]
[Answer]

[b]Are you on Discord for NationStates purposes? If yes, what is your Discord handle?[/b]
[Answer]

[b]How did you find out about United Kingdom? (Recruitment telegram, searched for it, a friend's recommendation, etc...)[/b]
[Answer]

[b]Have you ever been convicted of a crime and/or banned from another region? (*This includes offsite forums and Discord servers.*)[/b]
[Answer]

[b]UK Citizens are each resident in at least one Constituency nation. This is the area of the region where you may establish residency, open businesses, contribute to its cultural development, and much more. You will be assigned residency by HM Government to one nation. If you are a returning citizen, you can ask for the nation you belonged to before by stating so below. If you are assigned a constituency nation and you are unhappy with your placement, you can apply to change constituency nation [a href="https://nsuk.proboards.com/thread/3810/change-primary-constituent-nation."]here[/a]: [/b]

[Answer]

I, [b][insert forum name][/b], affirm on my honour and under oath that I have answered the above questions truthfully and to the best of my ability, and that I have made no intentional errors or omissions. I agree to answer additional questions if necessary as part of the application process, and I am aware that providing fraudulent or dishonest information will result in my application being denied.


[b]Introduction (optional): You can start a thread to introduce yourself [a href="https://nsuk.proboards.com/board/118/intro-lounge"]here [/a]or note one in the convenient space below!

[/b][Introduction about yourself]
[/quote]